You may also like these
Hand-picked items to go with your order
Mossery × @somethingstokeep Promotion
Only one promotion can be applied per order
2024 Early Bird Promotions
Only one promotion can be applied per order With an extra day in this leap year, our 2024 Planners are designed to help you document and organize your time, as every day counts on your journey towards personal growth.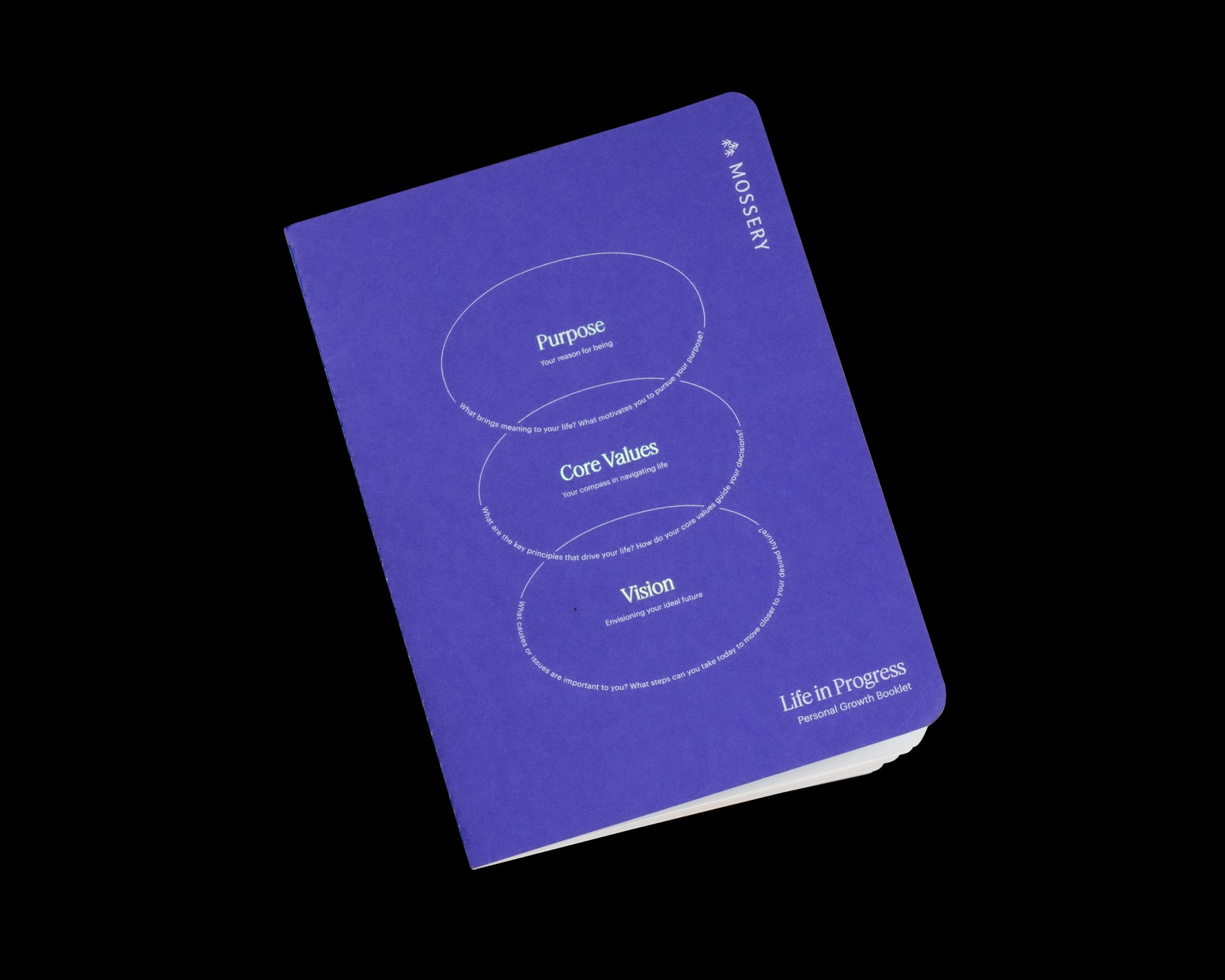 Life in Progress Booklet A guide to re-discovering yourself.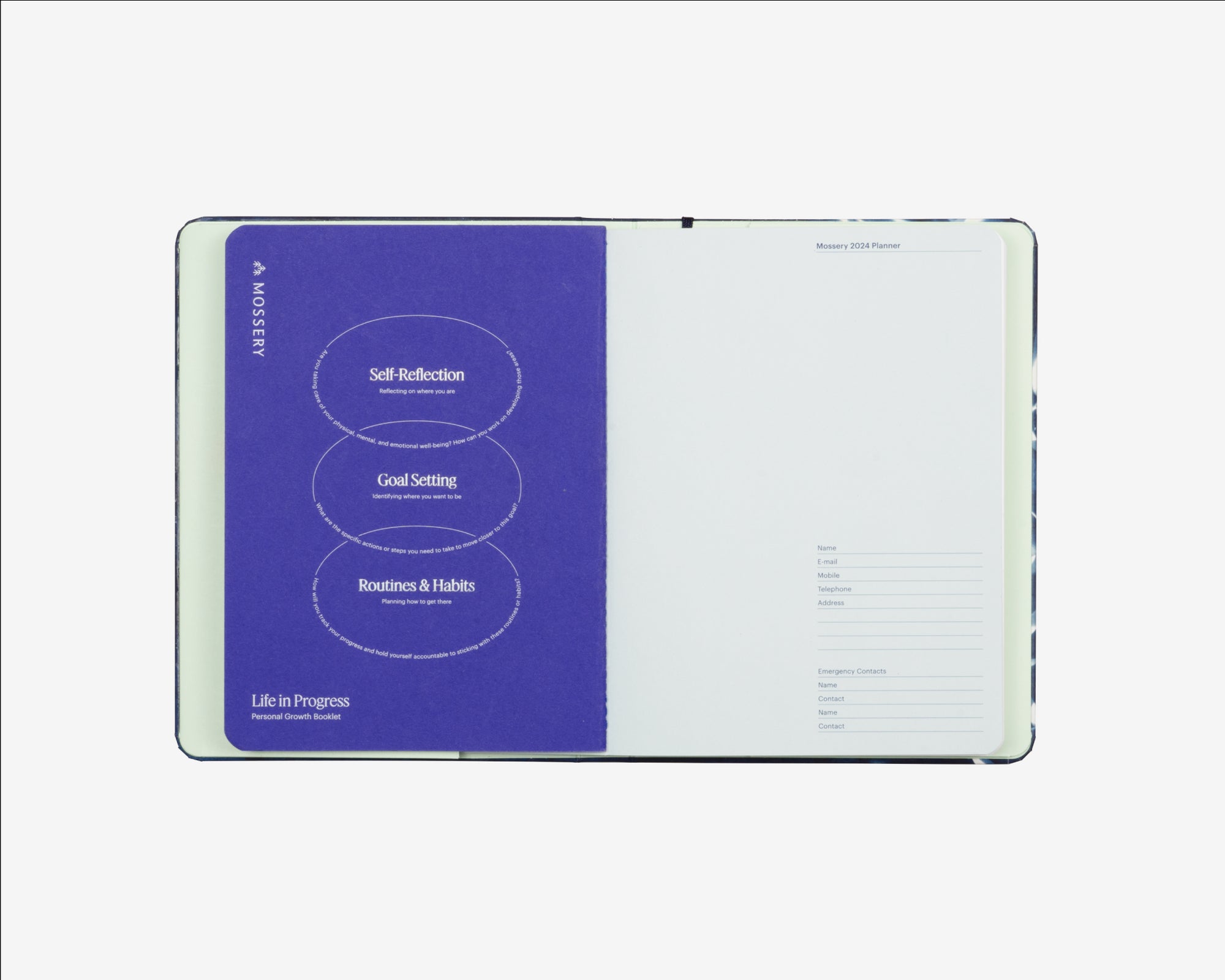 Your Planner's Companion A constant reminder of your purpose and goals.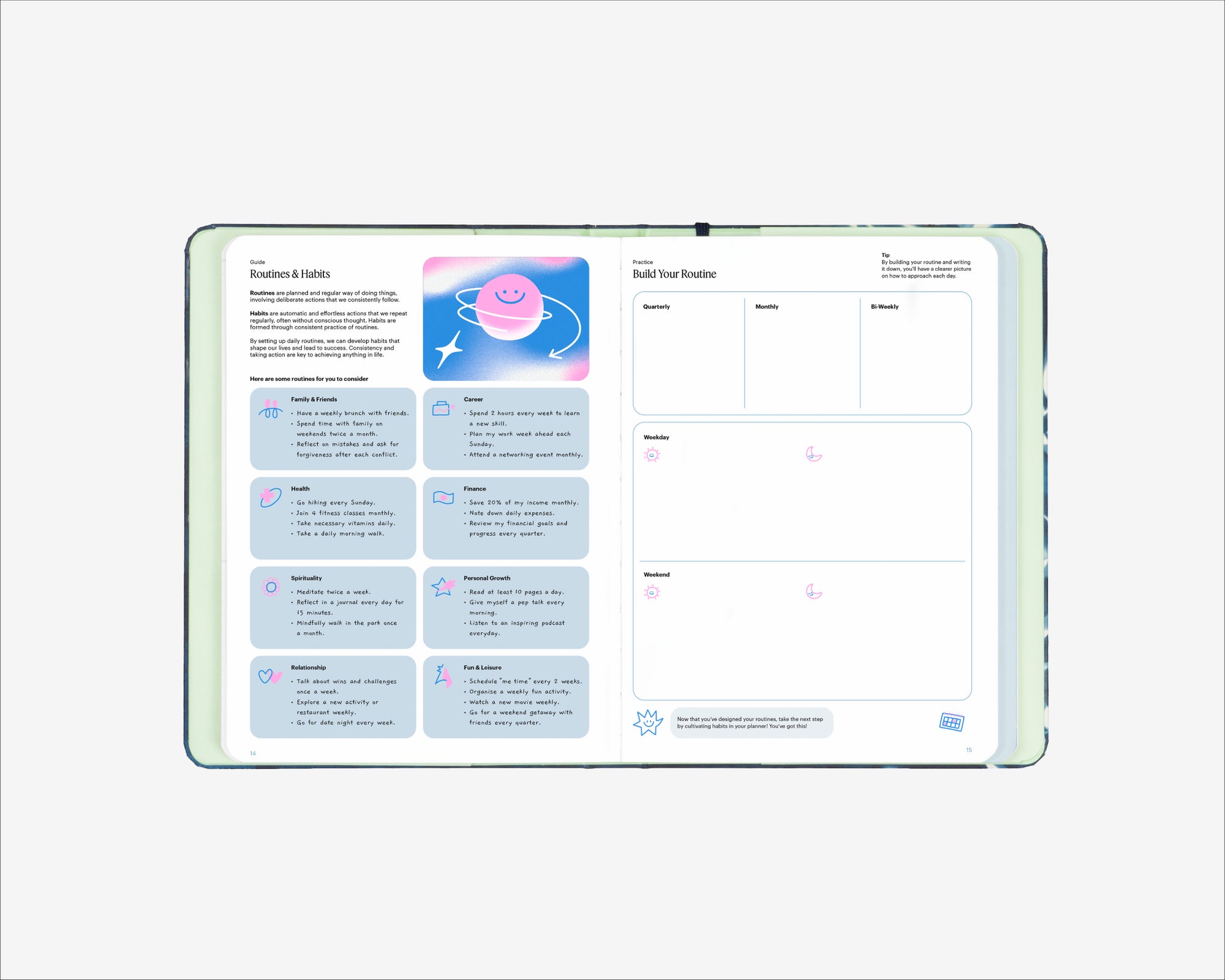 Guided with Examples Equipped with quirky illustrations to help you reflect.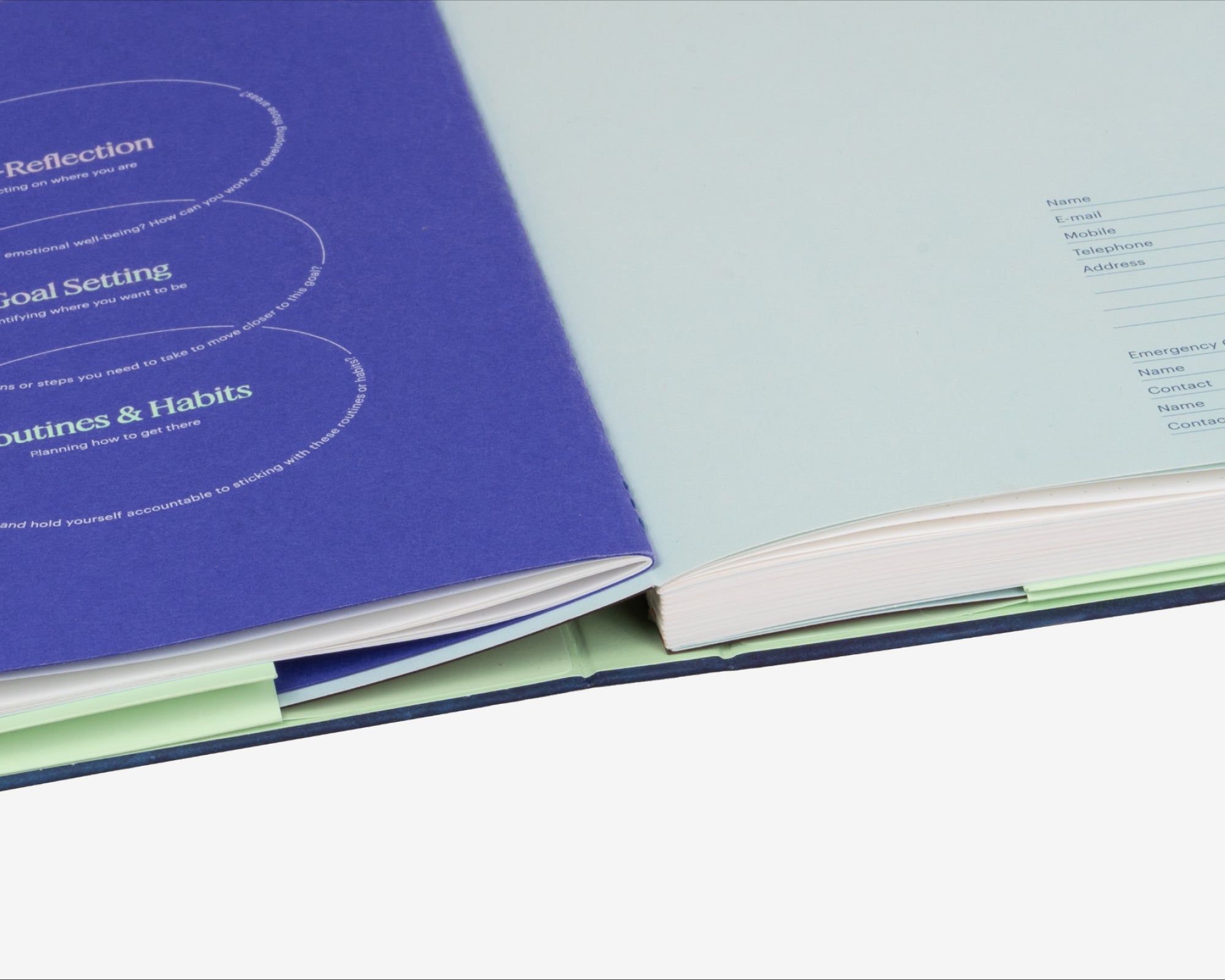 Slotted perfectly into your planner Carry this lightweight booklet wherever you go.
Add-on
Life in Progress Booklet
Perfect for those who seek to embark on their self-discovery journey. Includes a sticker sheet binded inside.
Find Your Purpose
Define Your Core Values
Envision Your Future
Self-Reflection
Goal Setting
Routines & Habits
See inside
Features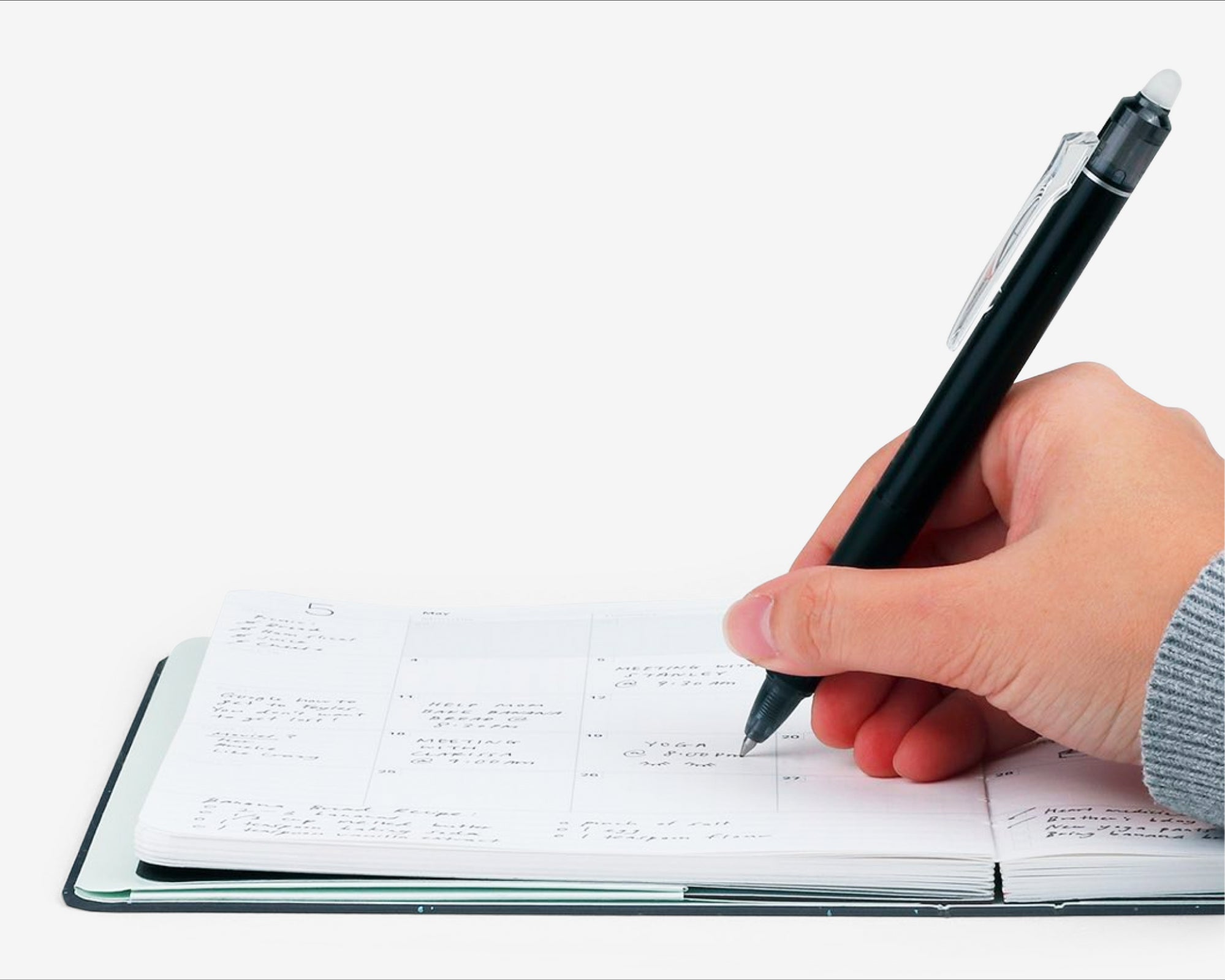 Lays Flat
Glide your hand across the pages for an effortless writing experience.
Durable Cover
Hardcover covers made to last. Reusable with our interchangeable refills.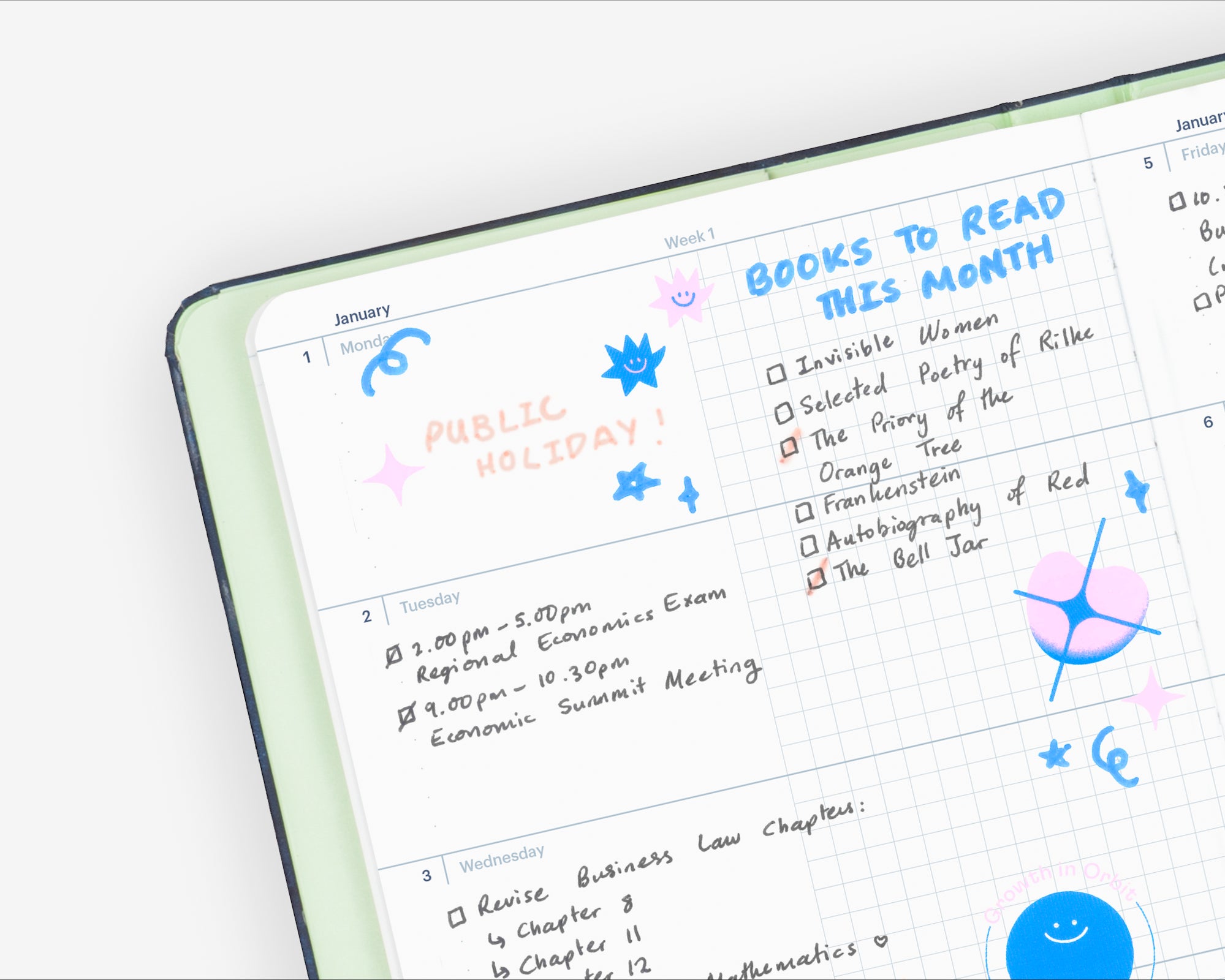 Bright Paper
A canvas that brings your story to it's full vibrance.
Design
Make every day count with the all-in-one Mossery 2024 Planner.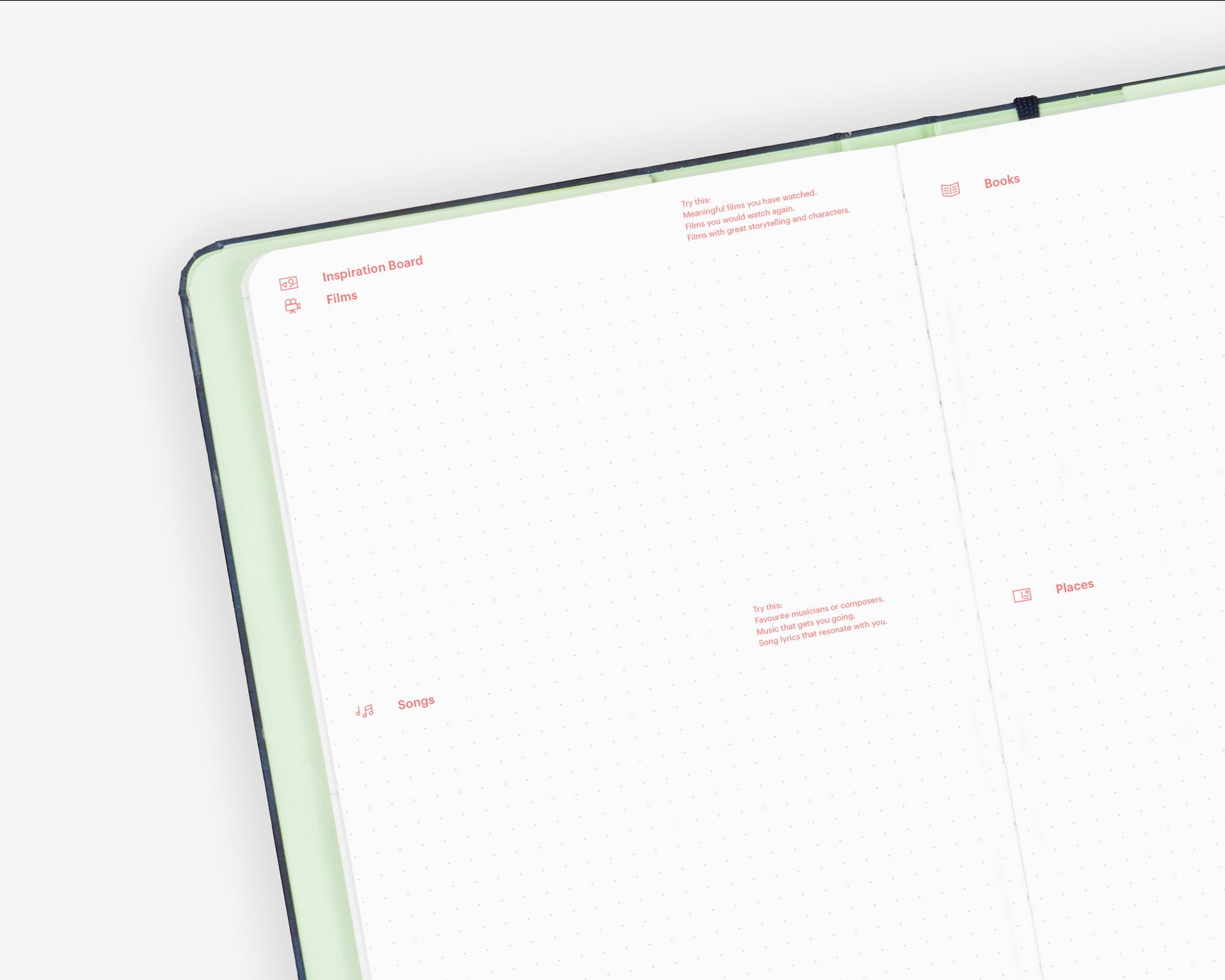 Inspiration Boards Record what inspires you throughout the year.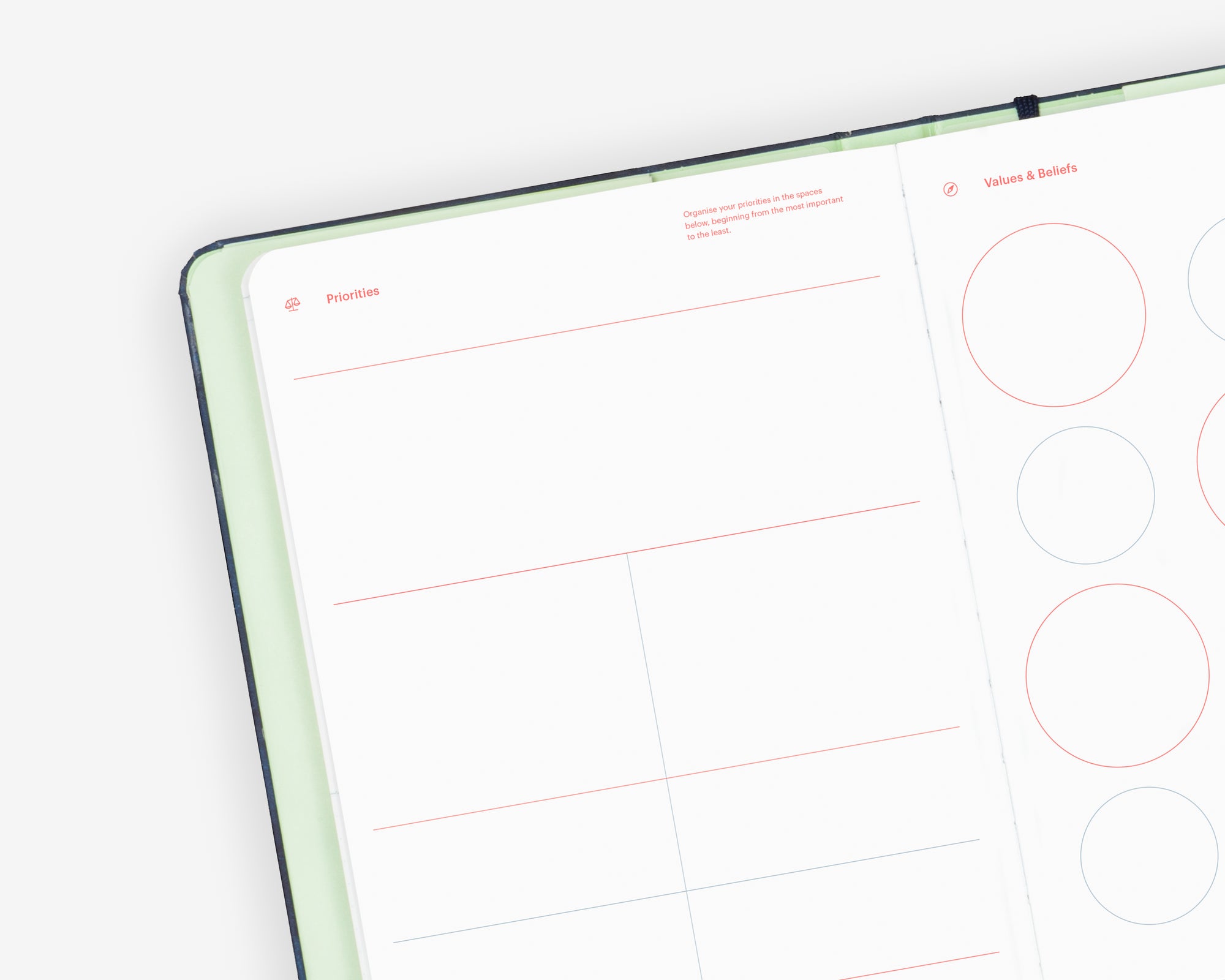 Priorities, Values, and Goals Live out values that you resonate with.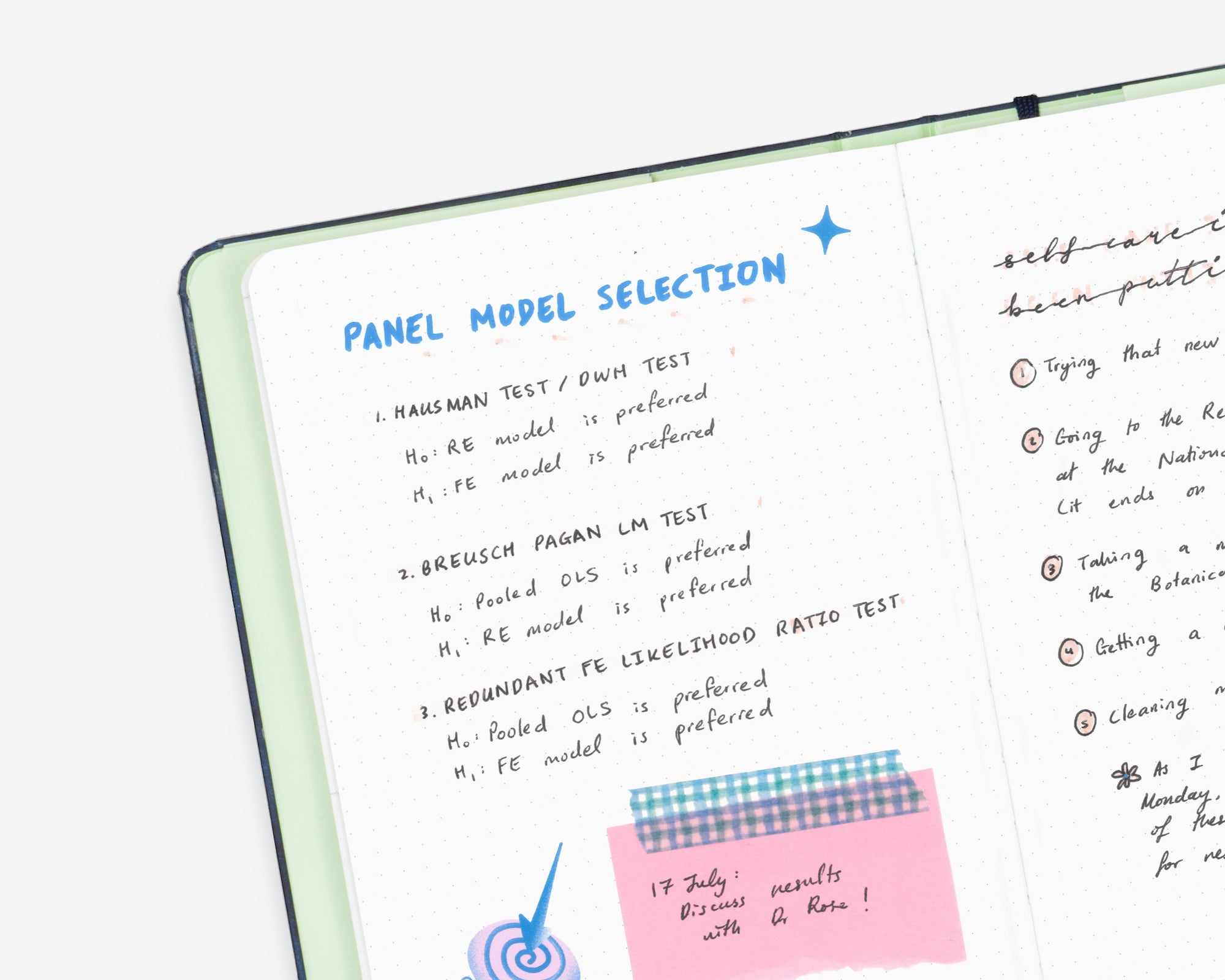 8-page Dotted Pages Extra space for thoughts or trackers.
It Starts with You
Personal Pages
Begin your lifelong journey to self-discovery.
Inspiration Boards
Priorities, Values, Goals
8-page Dotted Pages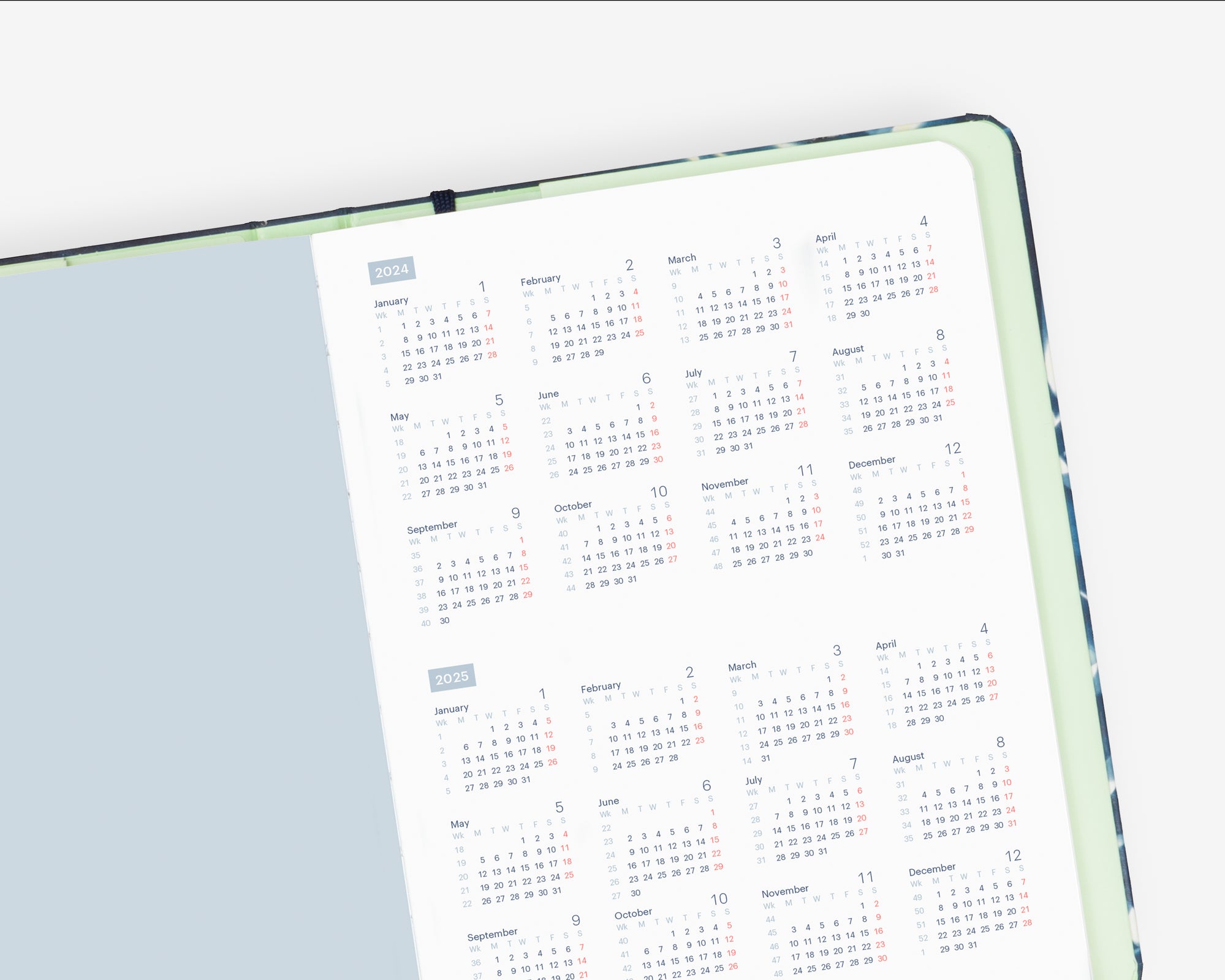 2024–2025 Calendar Have an overview of this year and the next.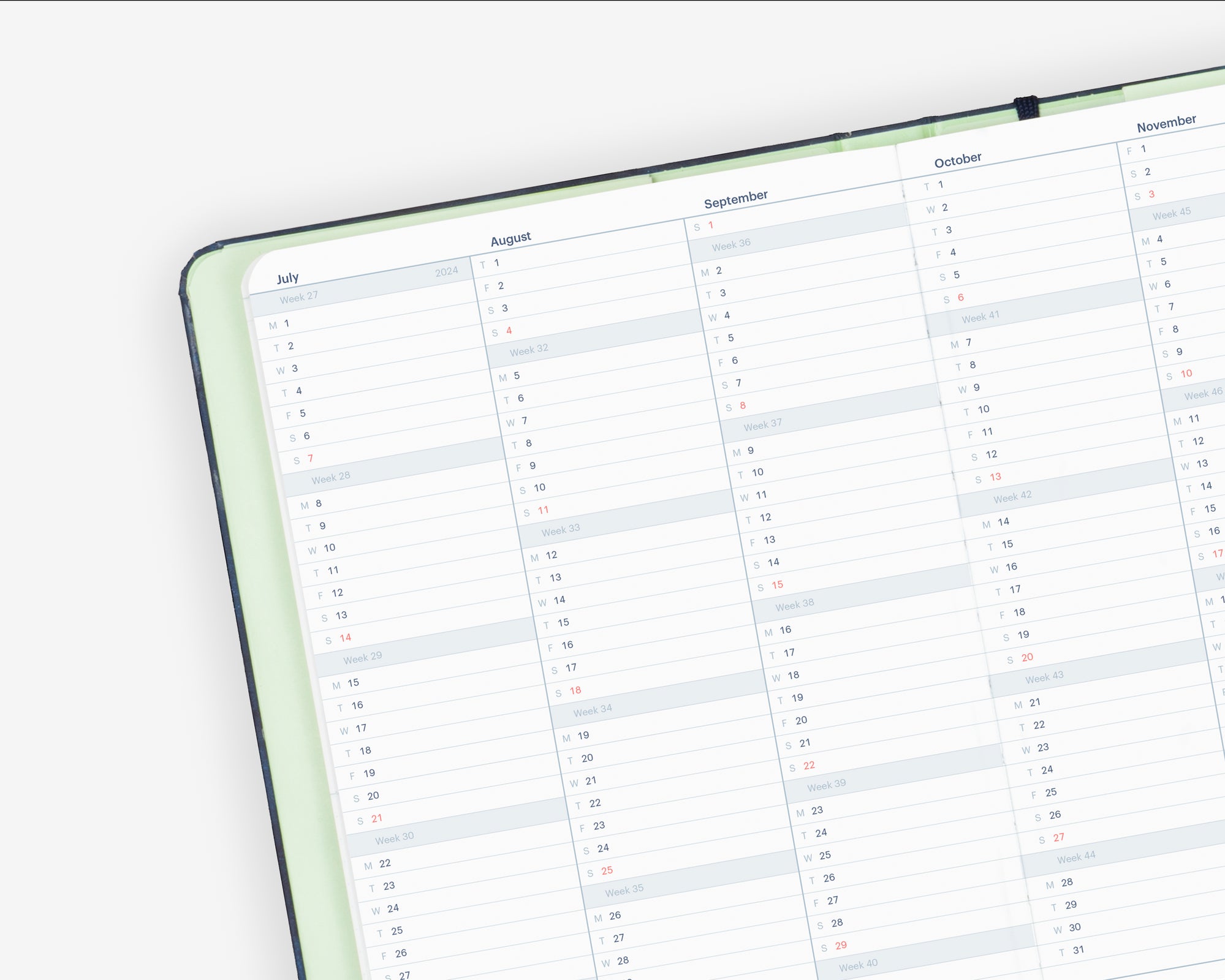 2024 Yearly Overview Record notable moments.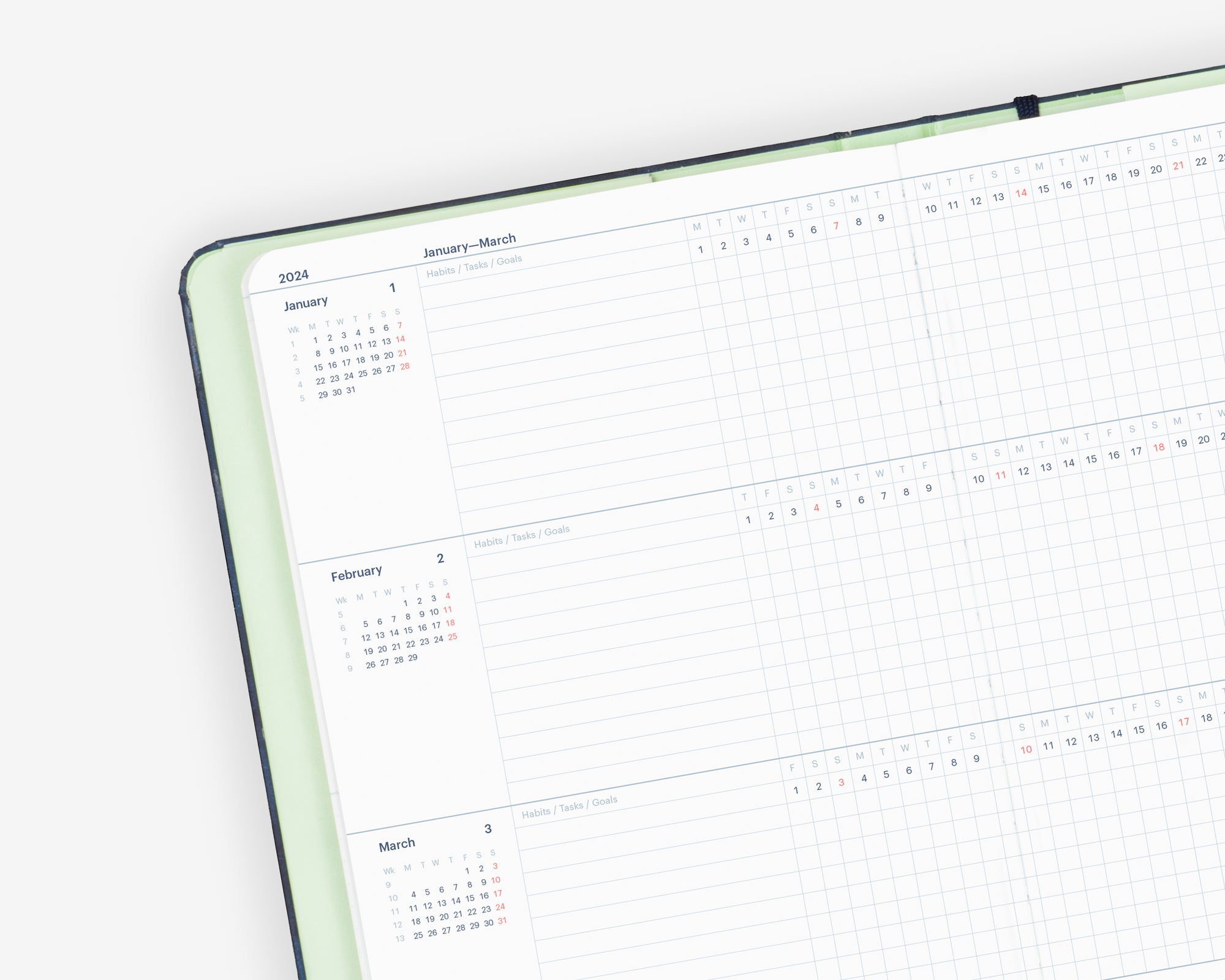 Quarterly Tracker Keep track of your habits, projects, or goals.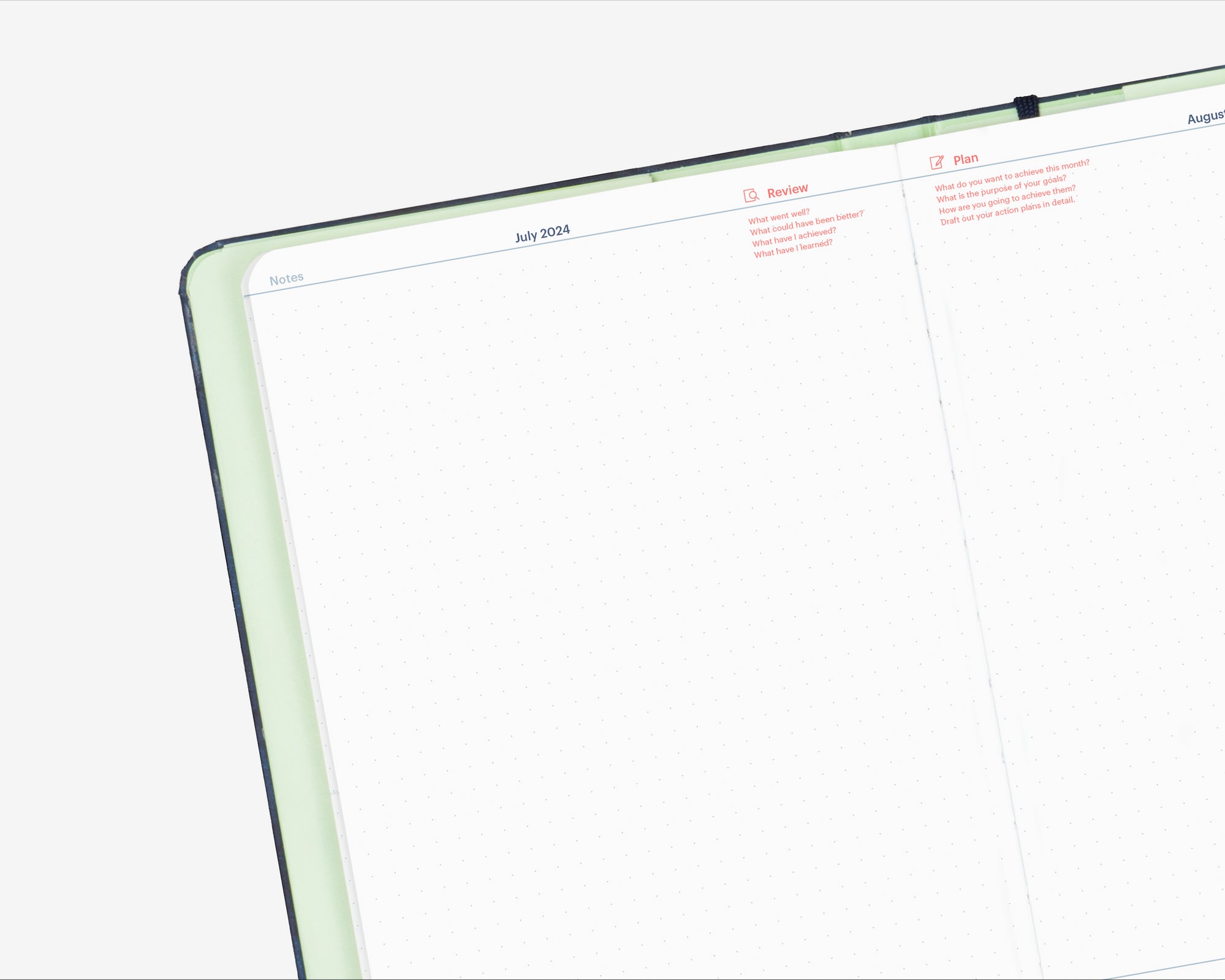 Monthly Review & Plan Pause and reflect in between months.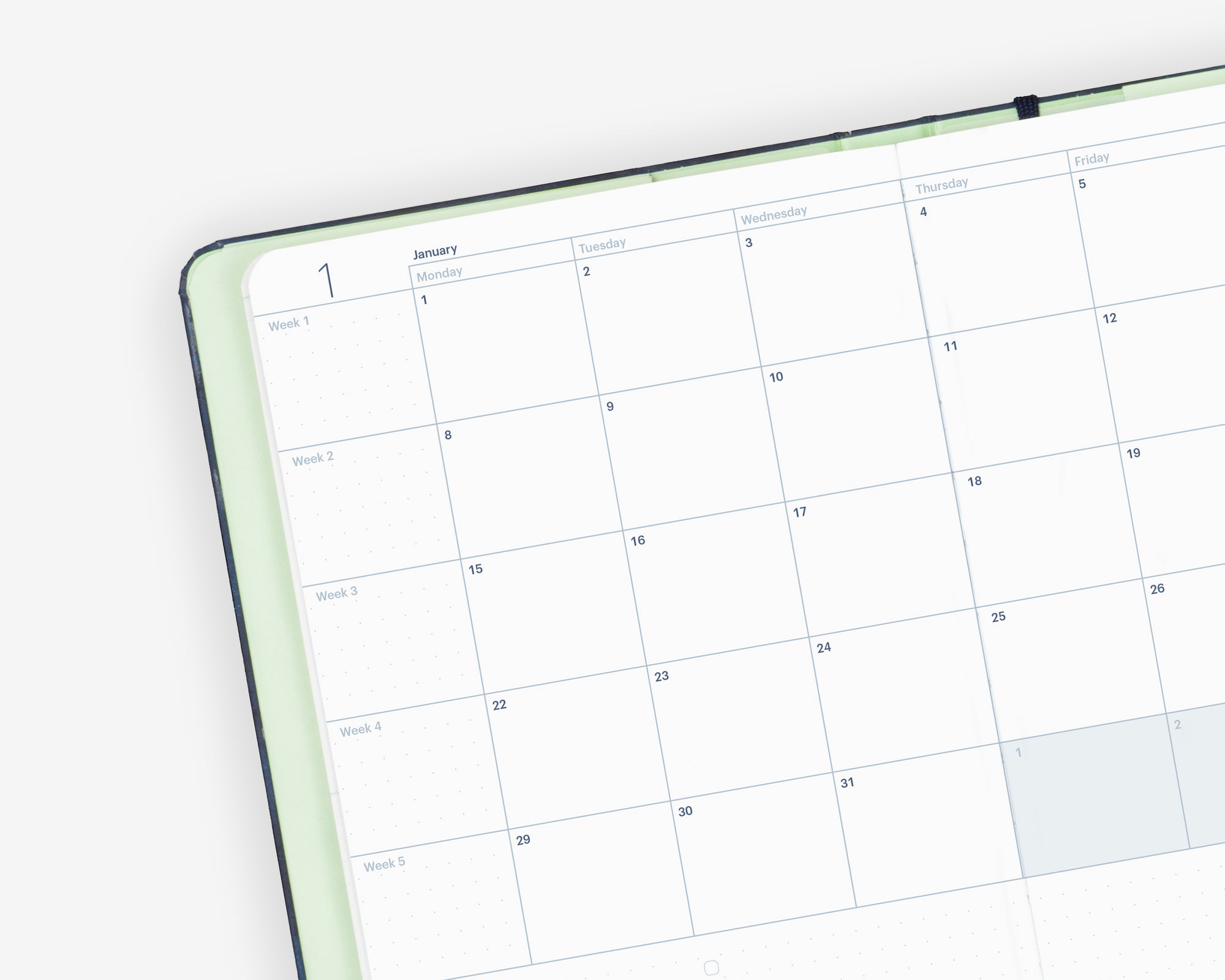 Monthly Planner Schedule appointments and meetups in one spread.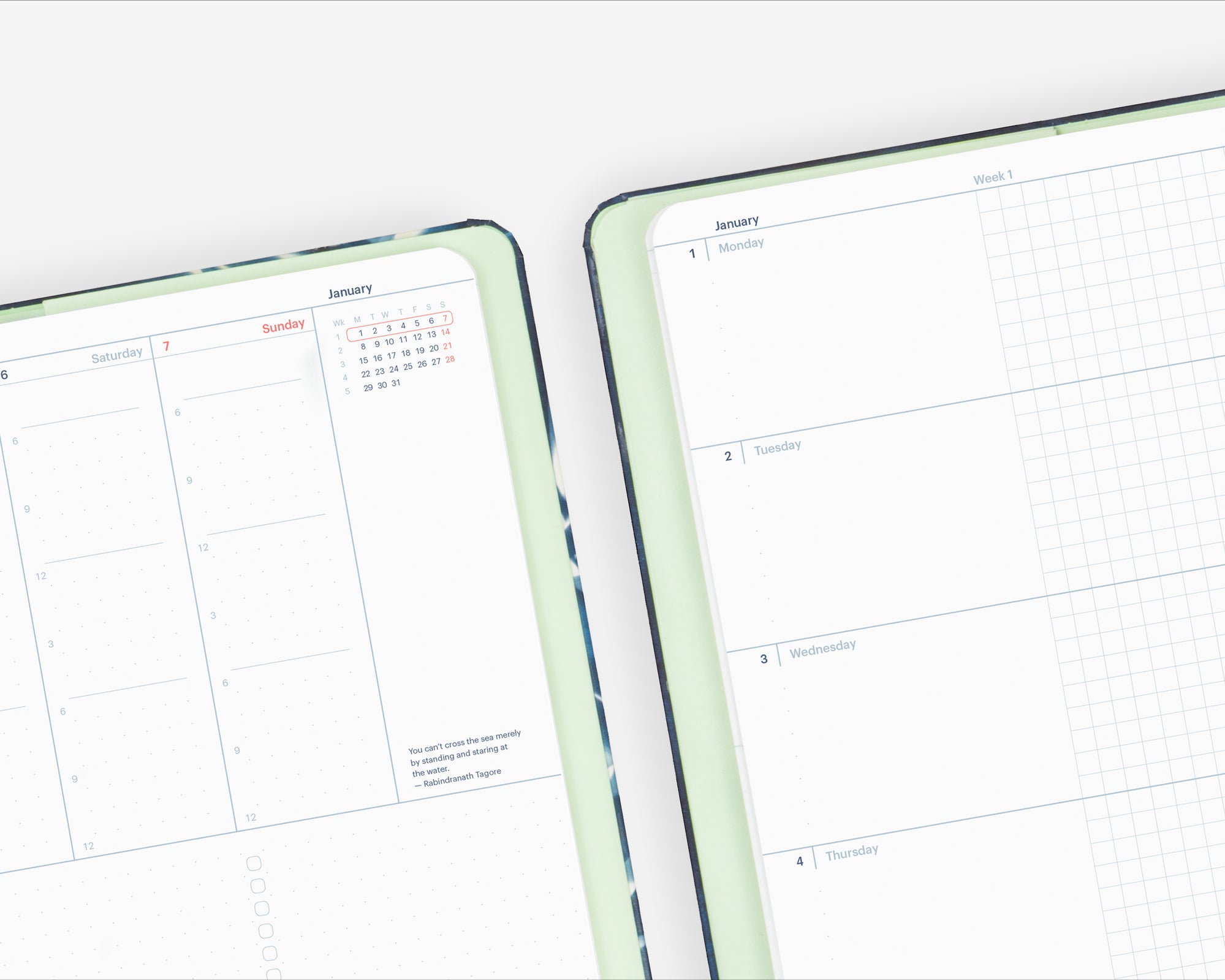 Weekly Planner Pick one: Weekly Vertical or Weekly Horizontal.
Map Out Your Year
Dated Planner
Schedule important tasks and events at the right time.
2024–2025 Calendar
Yearly Overview
Quarterly Tracker
12-month Monthly Calendar
Monthly Review & Plan Spread
53-week Weekly Planner
All-time Favourites
A Choice of Two Weekly Planners
Work to your preferred planner layout.
A
Weekly Horizontal

Suitable for day to day journaling and task-oriented users who prefer a spacious nature for both scheduling and creative expression.

See more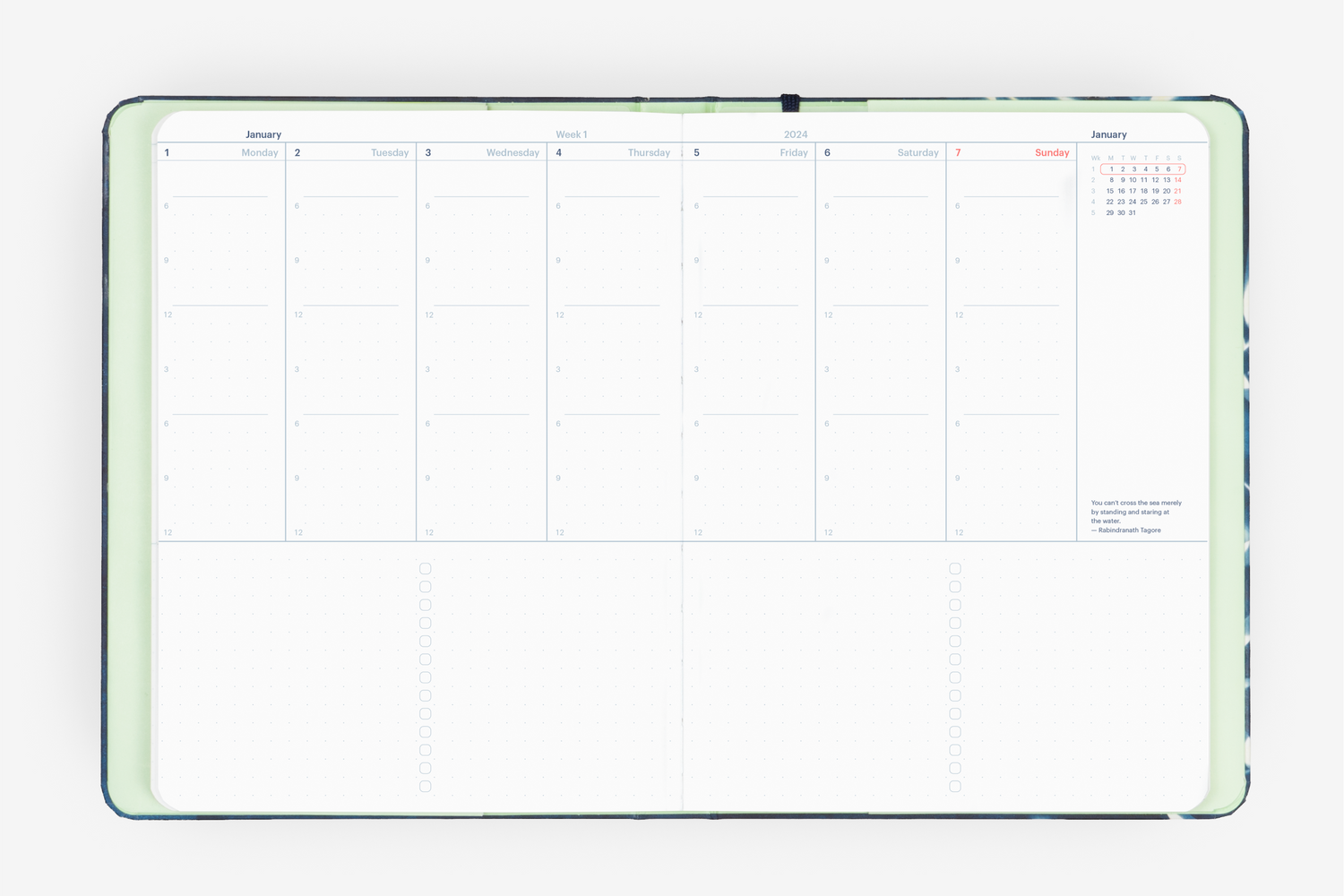 B
Weekly Vertical

Suitable for weekly journaling and time-oriented users who prefer a structured nature that is clear and effective for scheduling.

See more
Our books are designed to be durable and easy to carry around.
Threadbound hardcover
200H x 150W x 20D mm
Opens flat
Rounded corners
Includes:
Front and back pockets
Write with ease across a smooth paper surface.
192 pages
100 gsm
Bright white
Acid-free
FSC-certified
ISO 9706 Long Life
ISO 14001 Environmental Management Standard
Made in Italy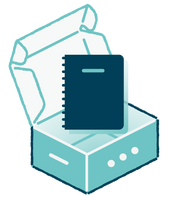 Inside the box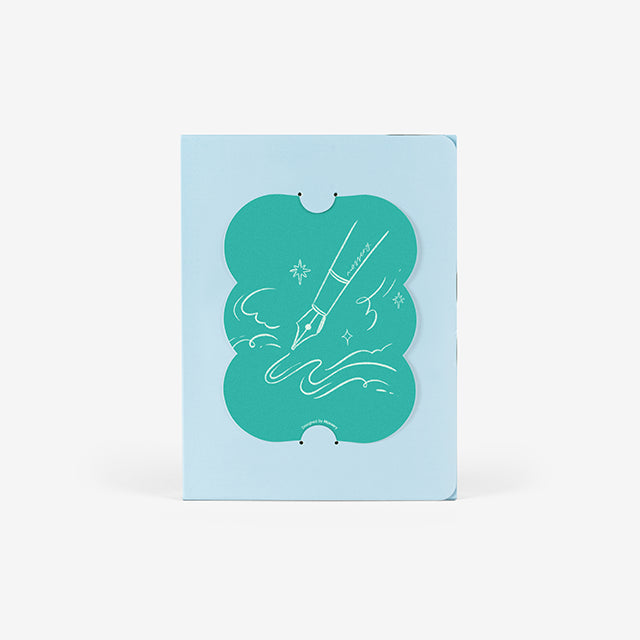 Gift Box
Your 2024 Planner
Satisfied
This is the best journal I have ever had!!!! The cover is so pretty and the quality of the pages os just so good!!!!!!
Satisfied
Arrived promptly and it's a total stunner. Even as a second chance planner, it's in perfect condition, and I've really enjoyed using it to stay on top of my senior year workload
Cover looks really nice
I love the duality of the cover and the customizations available for this particular design. The colors look really vibrant and pleasing to look at. On the other hand, the planner layout remains relatively unchanged from previous years. Since it has been quite a while that I've been using Mossery, I would really love to see some changes made for 2023 (eg. offer a more minimalist layout, lighter font color, thinner planner?). Seeing a fresh design would really amp my excitement for the new planner ;)