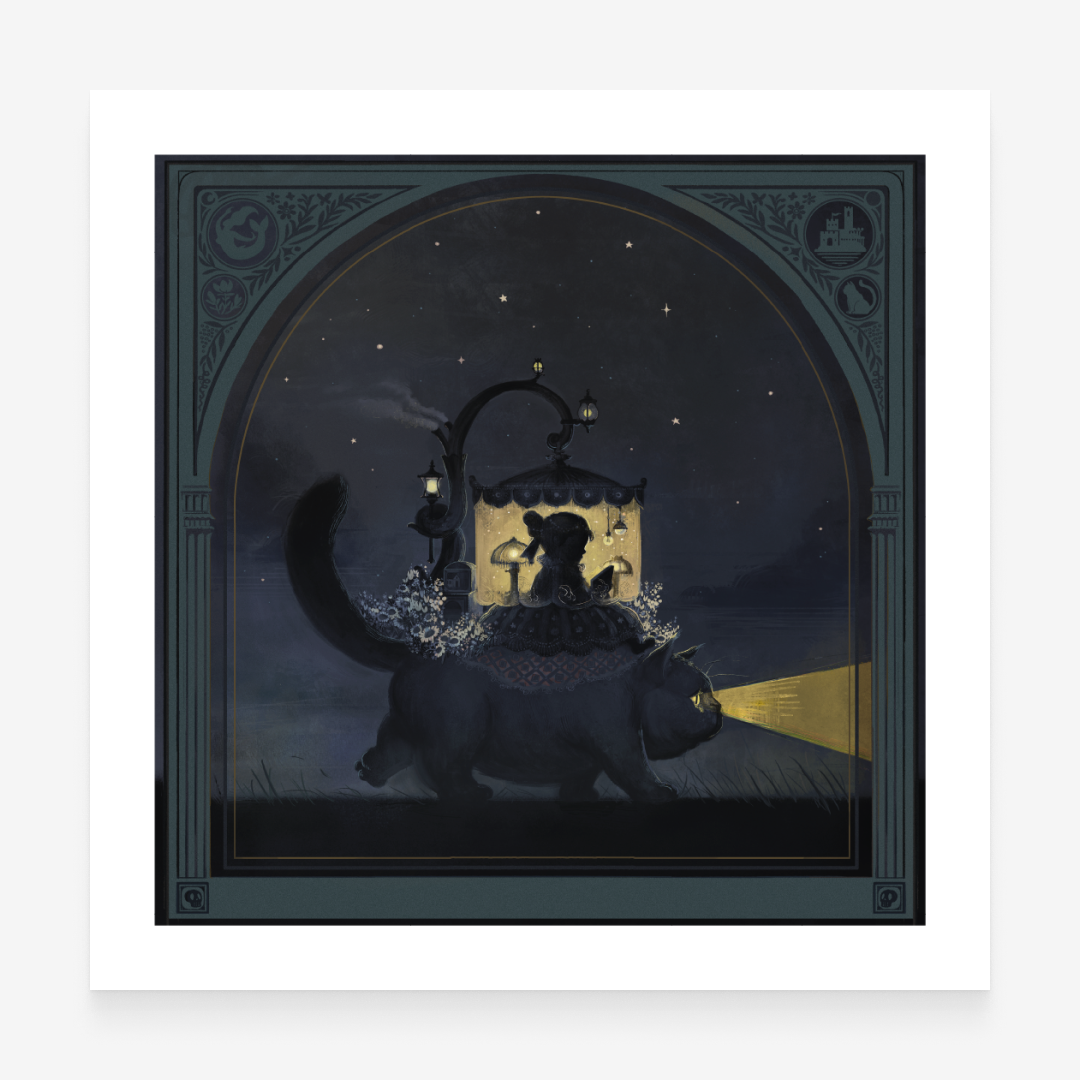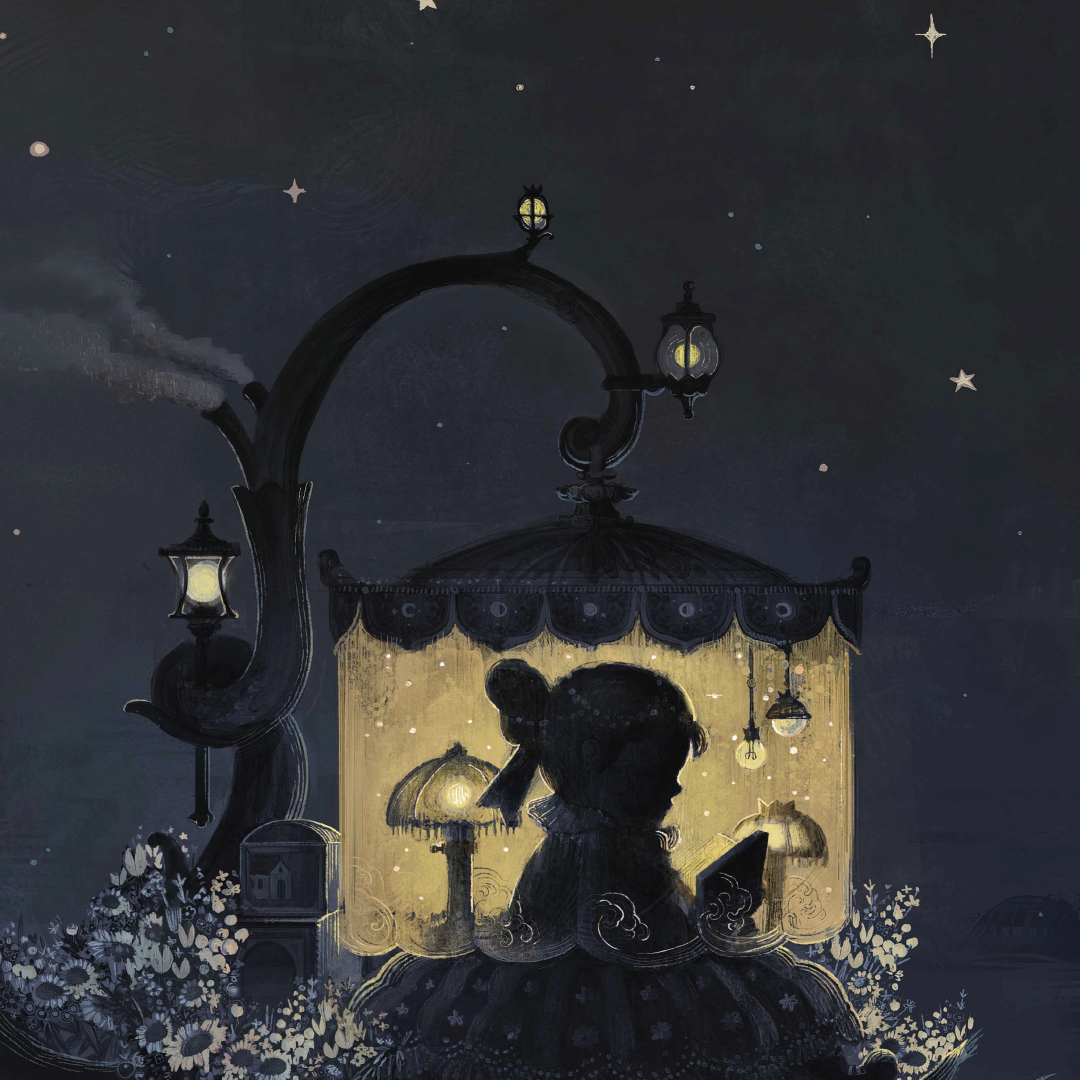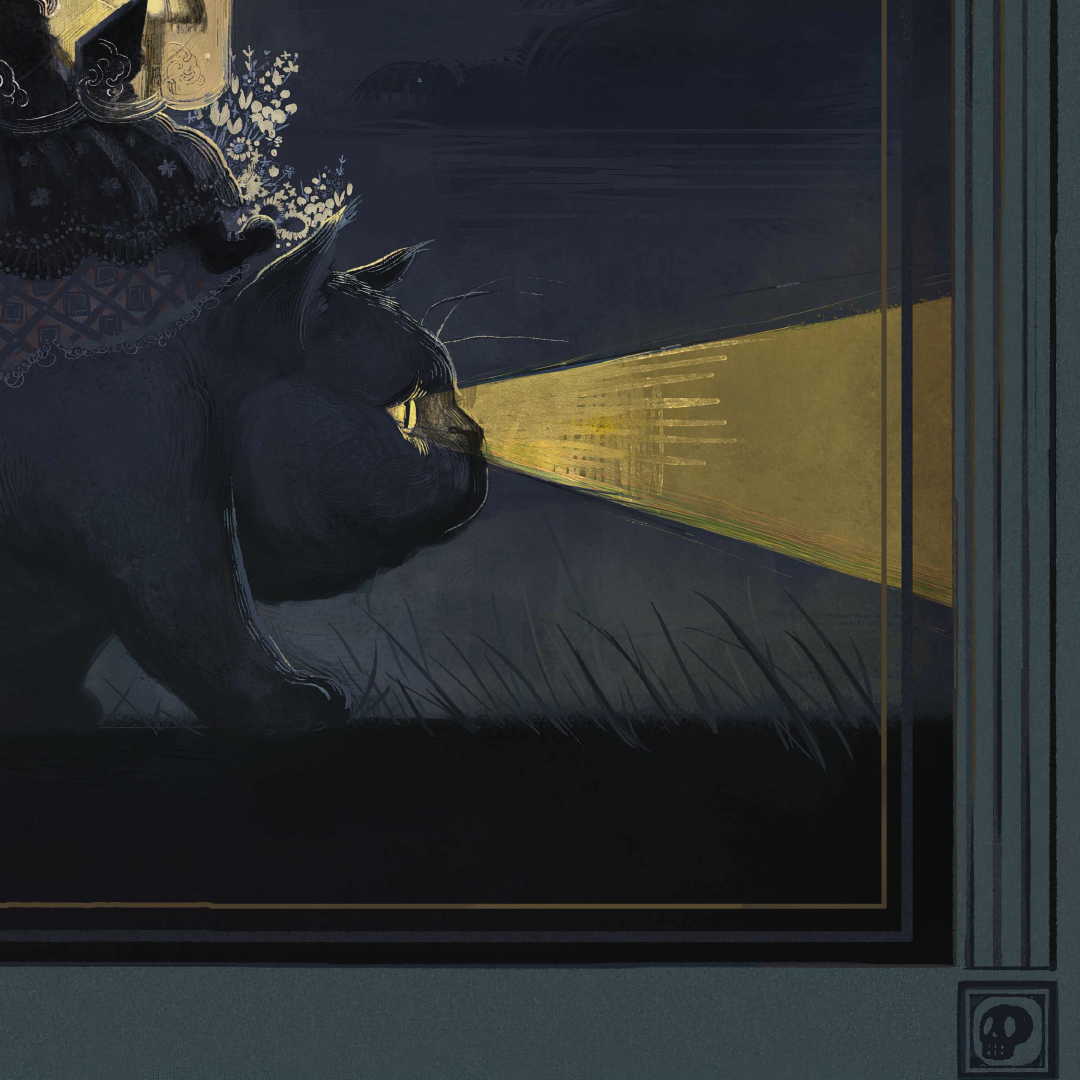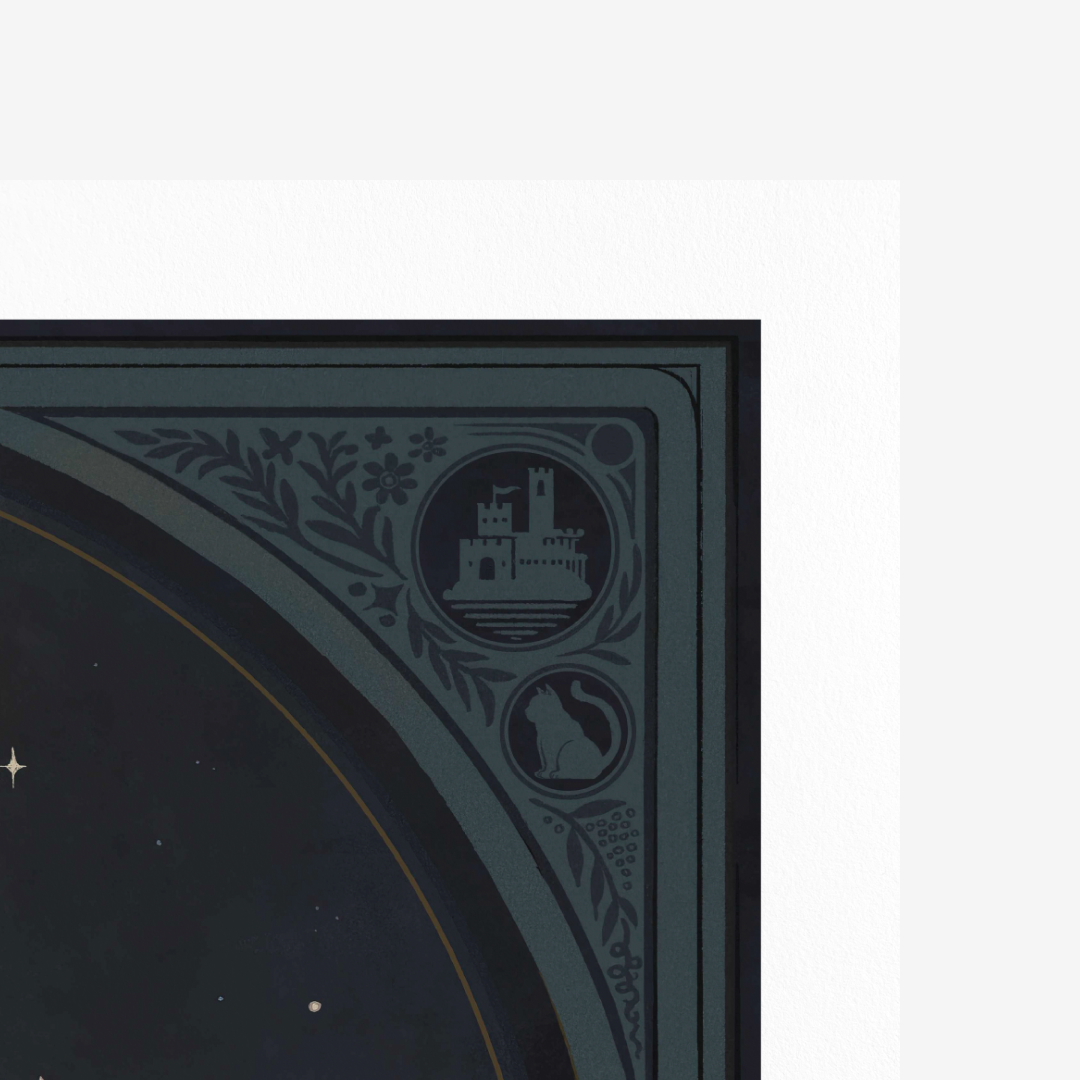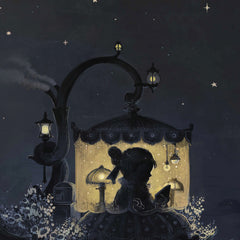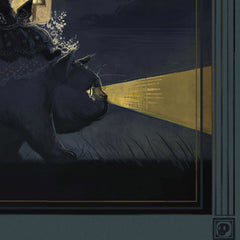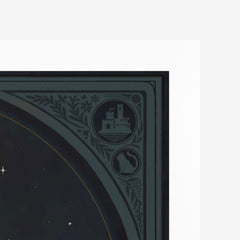 The Evening Effect Art Print
MOSSERY × @SOMETHINGSTOKEEP
Atop her trusty feline companion, in a world of myths and all things magical — she gets lost in a book filled with the mundane, finding normalcy the most fascinating genre of all.
A small ode to Ghibli and to all the night owl people, who thrives during the quiet and dark.
This piece was inspired by a silhouette I saw in a book of Victorian paper silhouettes, just seems peaceful to read quietly and ignore the world.